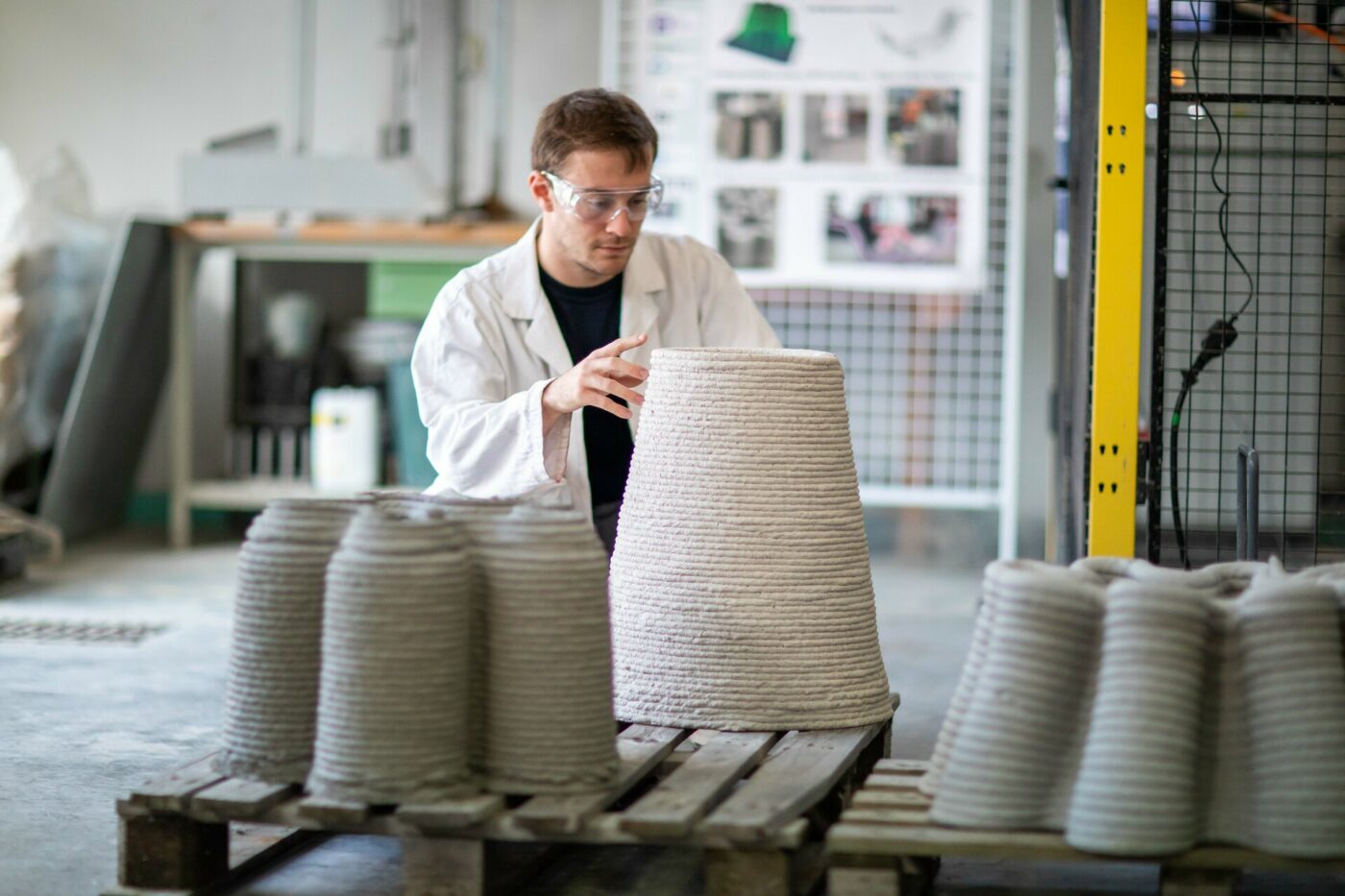 MS Products and processes of the concrete industry
The concrete industry has a turnover of 31 billion euros in Europe (excluding VAT) and has 8,000 factories employing over 210,000 people. In France it represents 634 companies and 906 centres producing 32 million tonnes of products each year. Of the 20,000 employees in the concrete industry in France, 15% are executives and engineers, some of whom are trained by this specialised masters in Products and Processes of the Concrete Industry, accredited by the Conférence des Grandes Écoles.
Objectives
The objective of this specialised master's degree is to train experts in Industrial Civil Engineering tools and methods capable of undertaking projects at the intersection of production and new technologies in the field of concrete. At the end, you will have knowledge and expertise in the products of the concrete industry as well as the associated construction techniques.
Program
In all, 434 hours are devoted to theoretical and practical teaching and works assignments within the scope of a scientific and technical project. After validation, you will have to carry out an end of course project at a company in France or abroad. The training is organised around 3 teaching units (TUs):
TU 1 Concrete Materials
In-depth lessons concerning concrete material
TU 2 Products and processes of the concrete industry
Associated construction techniques
TU 3 Management and logistics
HQE policy
Project-based management
Procurement
Supply chain management
Scientific and technical project
To give engineering students a grounding in the reality of concrete industry products and processes, a 140-hour tutored project will have to be carried out jointly by professionals and the CERI (Centre d'Enseignement, de Recherche et d'Innovation Matériaux et Procédés or Centre for Teaching, Research and Innovation in Materials) at IMT Nord Europe.
Jobs
The training in Products and processes of the concrete industry opens the door to many professional opportunities:
Business Director
Director of design studies
Production director
Project director
…
Partners
50% of the teaching is provided by IMT Nord Europe teachers and 50% by professionals from the concrete industry. This brings together companies that manufacture in fixed factories and market products intended for building, public works and environmental markets.
Apply
To be accepted onto this specialised master's degree, you must have:
an Engineering degree accredited by the CTI (5-year degree)
a University degree at Masters M2 level (5-year degree)
an M1 (4-year) or Masters (4-year) level university degree and three years of professional experience
a foreign degree of equivalent level (5-year)
Registration fees vary depending on your status: €6,500 including tax for young graduates and job seekers, €12,500 including tax for professionals, to which an application fee of €60 is added.
The application deadline is June 30th, 2021.
Calendar
The training takes place from September 2021 to February 2022 for the in-school training part followed by a 5 month long professional thesis between February and September 2022.
Contact
Director of the Specialised PPIB Masters
Mahfoud BENZERZOUR
Director of the GCE teaching
Rachid ZENTAR
Administrative contact person
Marie-Françoise DEBEUNNE