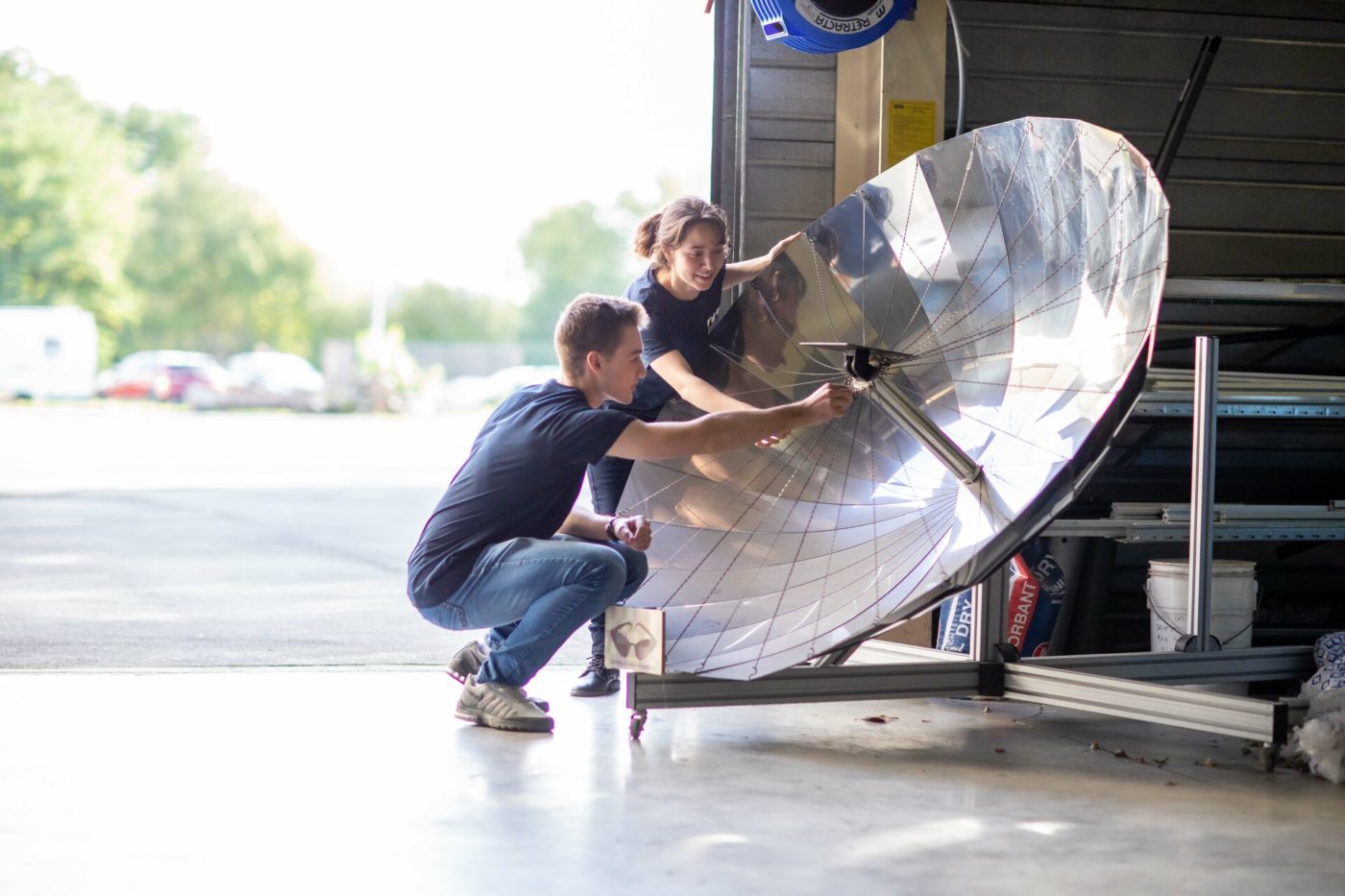 If this training interests you it is probably because you are aware of the importance of energy issues for our planet and its inhabitants. Innovation is particularly exciting in this sector and IMT Nord Europe prepares you for this with this 5-year degree in energy engineering, accredited by the CTI and accessible through continuing education or an apprenticeship.
Source of employment
The engineer has a major role to play in the production, transport, management and use of energy. They need to have technical, scientific and managerial skills. All in a context that has to be multidisciplinary. For example, the fast-growing profession of energy efficiency engineer aims to reduce energy consumption and develop renewable energies in buildings.
Practical training
This is a work-study course with training at IMT Nord Europe and a host company. You will be monitored by a tutor, a college teacher, who ensures there is an ongoing and formalised relationship between the apprentice and their mentor. The latter, an experienced manager in the company organises your work and monitors it. The content of the assignments and the skills assessment established between you and the company are validated by IMT Nord Europe.
Academic training
The energy engineering course provides you with all the necessary scientific, technical and transversal skills. Alongside this, the company work placement allows you to put all this knowledge into practice and quickly become able to:
master an engineer's scientific and technical tools;
manage a complex business project;
work in an interdisciplinary, international and intercultural context;
master energy and thermal calculation methods;
build and implement energy efficiency solutions;
design and operate energy production and transmission facilities;
manage energy in a context of sustainable development.
The educational program
The teaching for this training covers the entire field of knowledge and skills necessary for the profession of energy engineer. There are 1800 hours in total:
1178 hours dedicated to the general engineering course
– scientific foundations
– engineering sciences
– industrial organisation
– project management
– human sciences
– interculturality and modern languages
622 hours devoted to the specifics of this sector
– basic energy sciences
– modelling and management of energy systems
– implementation of energy sources
– energy management and sustainable development
Installation at the heart of Euraénergie
IMT Nord Europe's energy engineering training takes place in close proximity to the reality of the sector and its innovations: at Euraénergie. This Dunkirk-based site of excellence embodies the desire to promote strong economic development within the framework of the third industrial revolution and to develop the renewable energies and energy efficiency sector. To achieve these ambitious goals, Euraénergie's strength lies in its network of partners: including universities, laboratories, start-ups, large industrial and energy companies.
Euraénergie
2508 route de l'écluse Trystram
59140 Dunkirk