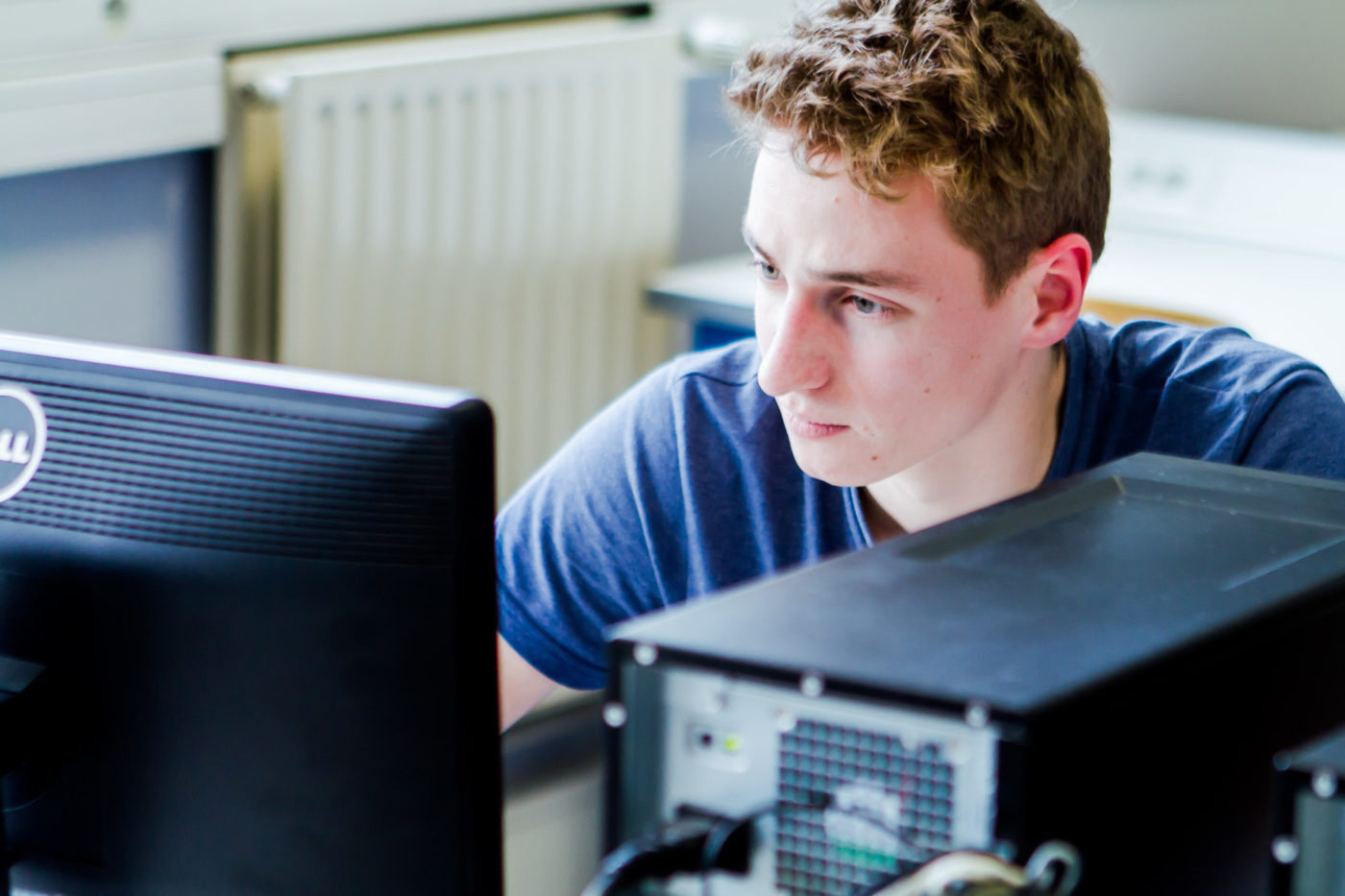 Telecommunications and IT
Imagine a world where the telecommunications and IT systems are down. Unthinkable. This is why the engineering profession plays such a vital role in this sector. This 5-year degree from IMT Nord Europe, accessible through continuing training or an apprenticeship, provides the multidisciplinary and cutting-edge skills that this profession calls for.
A direct connection to employment
According to a study by Apec, the IT and telecommunications sector represents more than 7 out of 10 executive recruitments. New executives and those with under 5 years' experience represent 60% of recruitments. Depending on their preferences and specialisms, bear in mind that an engineer in this field can be involved at any stage from the design of products and services to their implementation, maintenance or control.
Practical training
This is a work-study course with training at IMT Nord Europe and a host company. You will be monitored by a tutor, a college teacher, who ensures there is an ongoing and formalised relationship between the apprentice and their mentor. The latter, an experienced manager in the company organises your work and monitors it. The content of the assignments and the skills assessment established between you and the company are validated by IMT Nord Europe.
Remote academic learning
The telecommunications and IT course gives you the fundamental concepts in scientific, technological as well as human fields. The course is mainly taught remotely, via our remote learning platform (My Learning Space). It provides virtual classes for interactive lessons or tutorials, as well as flexible self-study using resources made available on the school's intranet. Periodic meet-ups on campus ensure the cohesion of this teaching. Alongside this, the company work placement allows you to put all this knowledge into practice and quickly learn applied skills.
The teaching 
In addition to the core lessons, the training includes scientific and management specialisations to develop the skills of the telecommunications engineer or IT engineer.
Core lessons:
English and communication skills;
systems electronics and signal processing;
digital communications;
computer architecture;
object and distributed design and programming;
data structures;
network modelling (architectures, routing, traffic indicators, quality of service);
project management;
financial management;
human resources;
law;
marketing;
interculturality.
How was the apprenticeship for you?
It was a very positive experience. I chose an apprenticeship to increase my autonomy and build a 3-year experience in the world of business. I was extremely well supported by my tutors and increased my skills in the profession of systems engineer.
What did the learning bring you? 
Professional values, knowledge, expertise and interpersonal skills, but also broad technical skills that are widely applied in business.
And today? 
I continued with my Systems specialism while broadening my area of expertise in computer networks. After working at ENEDIS, a major group, I joined a smaller subsidiary in the insurance field. The work-study programme increased their trust in me and not only was I offered the job but could also negotiate my salary.