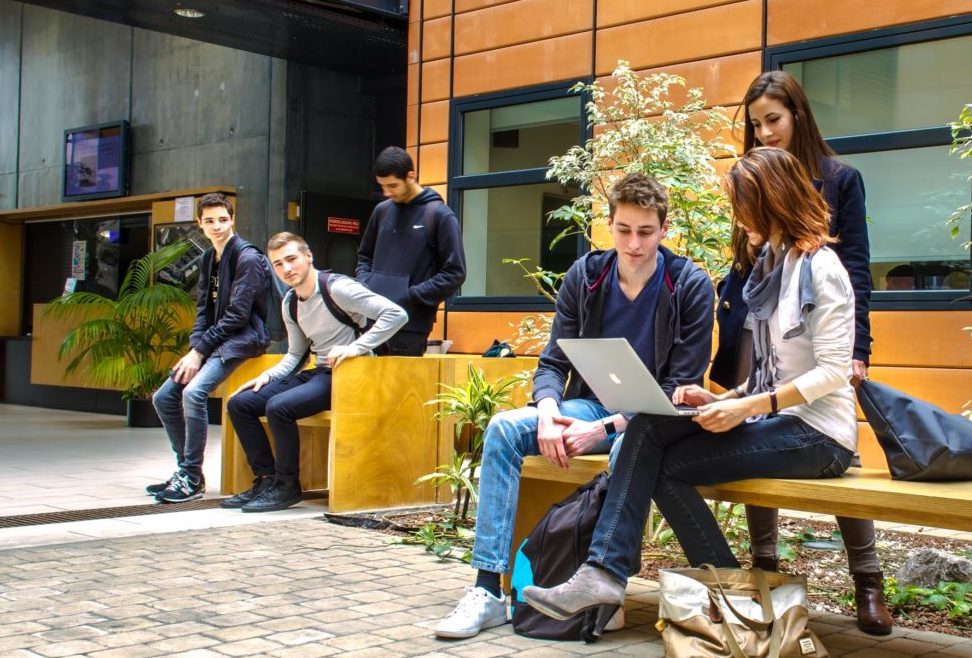 MS Cybersecurity Engineering
Cybercrime regularly makes the headlines and is on the rise. The consequences of this can be dramatic and cybersecurity-related jobs are increasing in number to protect us from it. To be an expert in the field a dedicated training course is needed, such as the specialised master's degree in Cybersecurity Engineering from IMT Nord Europe. It has received SecNumedu certification issued by the ANSSI and is accredited by the Conférence des Grandes Écoles. It was also ranked in the top 10 of the best Masters, MS and MBA degrees in Cybersecurity and Systems Security.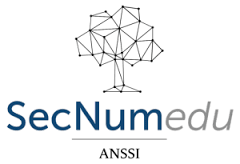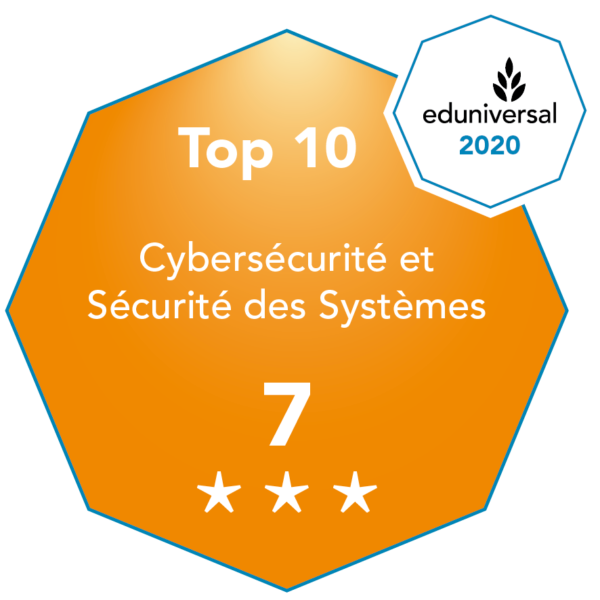 Objectives
An engineer specialising in cybersecurity engineering must develop expertise in the implementation of information system security in a company, identify risks and develop security plans intended to protect the company's vital resources against internal and external attacks of any kind.
Jobs
The MS in "cybersecurity engineering" trains you in rapidly developing professions, recently defined by ANSSI (National Agency for Information Systems Security):
Cyber Security Auditor/Controller/Evaluator
Cyber security consultant
Cybersecurity operator
Cybersecurity trainer/instructor
Cyber security developer
Cybersecurity architect
Head of Information Systems Security (RSSI)
…
Partners
Companies specialising in cybersecurity assist the training with contributions from their experts, the provision of platforms and by proposing and sometimes even supervising projects.
Syllabus
In all, 512 hours are devoted to theoretical and practical teaching and activities as part of a multidisciplinary scientific and technical project. The training is organised according to 4 main teaching units (TUs):
Apply
To be awarded a place on the training which takes place in Villeneuve d'Ascq, you must have:
an Engineering degree accredited by the CTI (5-year degree)
University degrees at Masters M2 level (5-year degree)
M1 (4-year) or Masters (4-year) level university degrees and three years of professional experience
Foreign degrees of equivalent level (5-year degree)
Prerequisites: computer and network knowledge
Registration fees vary depending on your status: €9,000 including tax for young graduates and job seekers, €13,750 including tax for professionals, to which an application fee of €60 is added.
This is a French-taught post-master program. To apply you must demonstrate at least a B2 level in French.
Download candidature file
Applications for the 2023-2024 session are open from September 15, 2022 to midnight June 14, 2023.
Only complete applications submitted on time will be considered. Further instructions can be found in the application package.
The selection of candidates is organized in two selection phases:
A first selection phase will take place at the end of March:

For applications received before Wednesday, March 15, 2023
Candidates on the complementary list will be reconsidered during the second selection with the new applications received between March 16 and June 14, 2023.
The jury's opinions (admitted, not admitted or complementary list) will be sent to the candidates no later than 15 April 2023*.
A second and final selection phase will take place at the

end of June

:

Based on the applications received from March 16 to June 14 and the complementary list of the first selection
The jury's opinions (admitted, not admitted) will be sent to candidates no later than July 5, 2023*.
Important note : If you are not a citizen of the European Union, we invite you to consult the conditions for studying in France and to register on the "études en France" platform at the following address https://www.campusfrance.org/fr/procedure-etudes-en-France in order to obtain a visa D CESEDA R311-3 6°. You are encouraged to apply during the first selection phase, so that if you are accepted, you will have enough time to complete your administrative procedures, particularly consular ones, and even health procedures if the situation requires it. If after the first selection phase your file is kept on the waiting list, the final decision of the jury will be made no later than July 5, 2023*.
* These dates are not contractual.
Calendar
The training which lasts 12 months takes place from the beginning of September 2023 to February 2024 for the training part at the school, followed by 6 months of professional thesis between February and end of August 2024.
Contact
Director of the Specialised Masters
Ahmed MEDDAHI
Administrative contact person
masteres.specialises@imt-nord-europe.fr
I entered the world of work after obtaining a DUT in Network and Telecommunications. I worked for more than 5 years at SFR where I progressed to an engineer position in a team in charge of production for business services. I wanted to resume my training so that I could progress to a pre-sales engineer position. I chose to follow the remote learning course offered by IMT Nord Europe which allowed me to continue my professional activity alongside my training. In 2016, I decided to continue my studies in the Specialised Masters in cybersecurity engineering. The teaching was comprehensive and I acquired good theoretical and practical knowledge, particularly through the projects, practical work and the week dedicated to the CSNA Stormshield certification. The many group projects also gave me an opportunity to discuss and learn from my peers about our differences and how to overcome these. The mix of generations between those like me who were returning to their studies and the young people who were following their engineering course made the experience a very rich one. I have now been hired by a cybersecurity software editor, Stormshield, as a pre-sales engineer and I can definitely say that this is down to the master's degree from IMT Nord Europe.