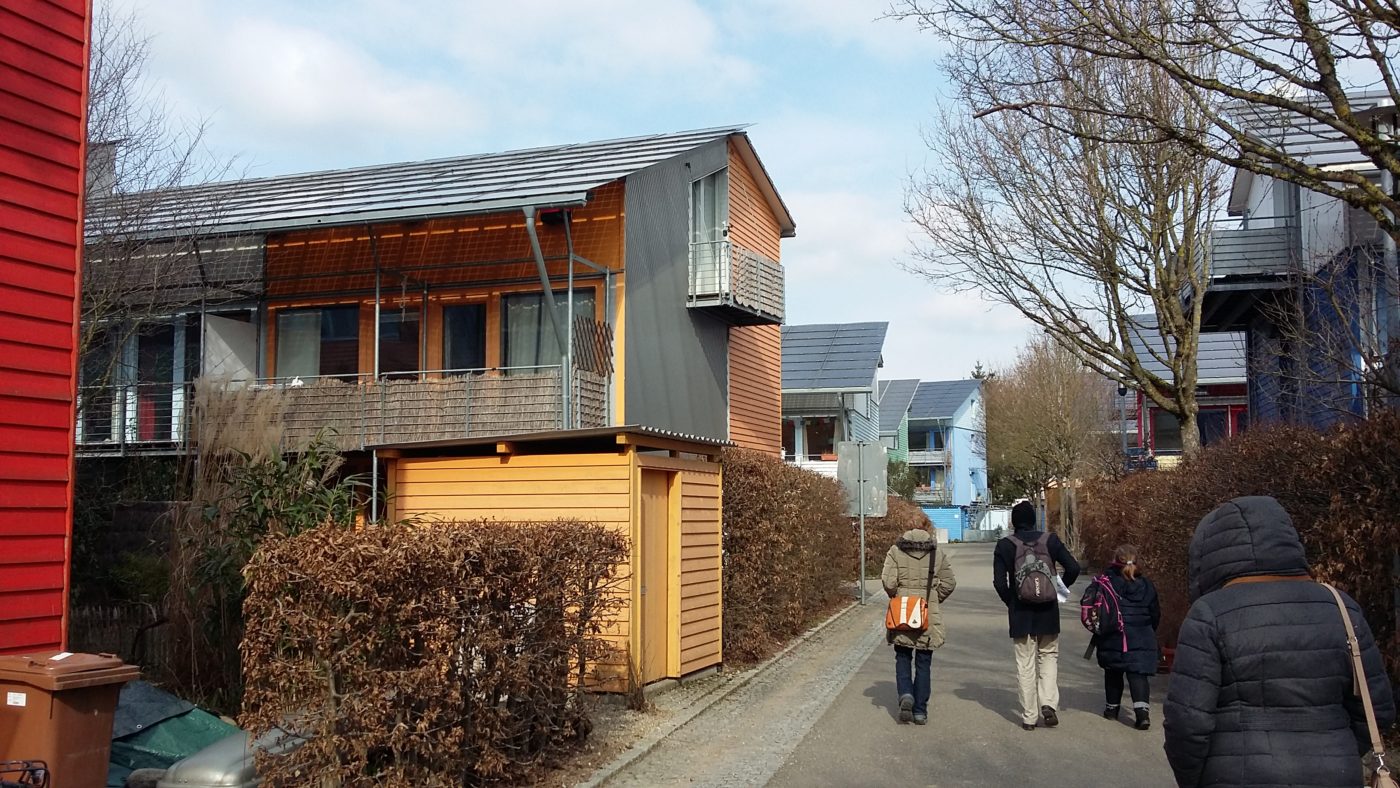 MS Positive Energy Building (BE+)
Energy and renewable energies are at the heart of economic and more broadly societal challenges, particularly with regard to sustainable development. To meet these future challenges, we need engineers with both technical and managerial skills. The specialised master's degree in Positive Energy Building (BE+) is there for that. Accredited by the Conférence des Grandes Écoles, it is in the top 15 best Masters, MS and MBA degrees in the field of energy and renewable energies.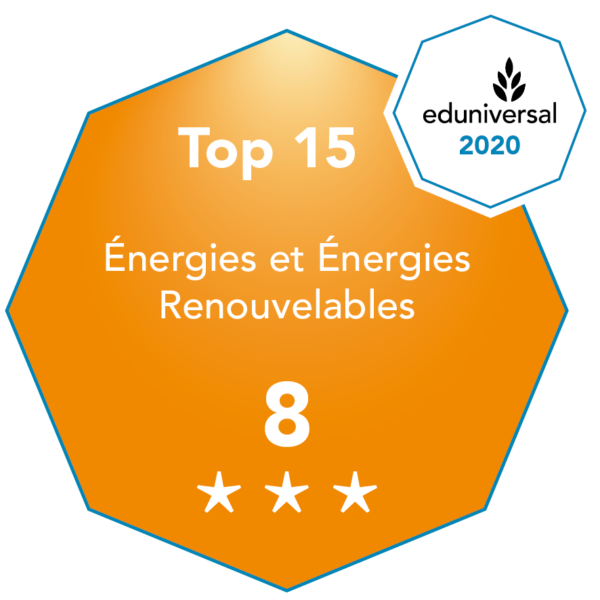 Objectives
Being a Positive Energy Building (BE+) specialist both combines the ability to improve the safety, reliability and comfort of installations with a sustainable development objective to meet environmental challenges. This involves implementing the recommendations issued by the Grenelle de l'Environnement and the energy transition law applied to buildings with regards to thermal and energy.
Video: Testimonials from Specialised Masters alumni: Positive energy building
Program
In all, 508 hours are devoted to theoretical and practical teaching and activities as part of a multidisciplinary scientific and technical project. Two-thirds of teaching is provided by high-level expert speakers from the professional world. The training is organised according to 3 main teaching units (TUs):
TU 1 Comfort of the Home and Eco-design of buildings:
Heat transfers
Thermal comfort
Indoor air quality
Eco-design and life cycle analysis
Building acoustics
Bioclimatic Architecture
Sustainable Development Approach
TU 2 Building envelope and Energy Systems:
Methods and Tools for Dynamic Thermal Modelling of buildings
Sizing of RT2012/RT2020 energy systems
Practical Work – Study of Energy Systems
Digital model
TU 3 Energy Efficiency of Buildings and Sustainable Development of Cities:
Energy efficiency of low energy buildings
Thermal rehabilitation of the building
Renewable energies
Passive building
Eco-neighbourhood
Energy management of cities
A complementary Teaching Unit "Monitoring, analysis and challenges for energy and the environment" (110 hours)
A complementary Teaching Unit "Monitoring, analysis and challenges for energy and the environment" (110 hours) is also offered, the educational content of which varies depending on the site chosen (Albi and Douai):
Conferences: role of the architect, wooden constructions…
Visits: Théâtre de l'Écoconstruction in Loos en Gohelle, Eco-districts of Freiburg im Breisgau (Germany) and Beckerich (Luxembourg)…
Visits to several positive energy buildings in the south of France (Albi site)
Scientific and technical project
To involve engineering students in the reality of a positive energy building, a tutored project must be carried out jointly by professionals and teacher-researchers from the Centre for Education, Research and Innovation Energy Environment of IMT Nord Europe.
Professional thesis
A work placement in a company (or professional thesis) lasting 6 months validates the course. It allows you to put into practice your abilities to understand an industrial problem in its broadest acceptance, scientific, economic, organisational, relational, human, etc.
Skills
The training is a preparation for the profession of specialist "Thermal Engineer and Building Energetic Engineer" with multiple skills:
knowledge of thermal regulations and their evolution;
bioclimatic approach to envelope design;
sustainable development approach through life cycle analysis and eco-materials;
modelling of the thermal dynamic of the building;
optimisation of energy systems to meet needs;
integration of active and passive renewable energy systems;
knowledge of the rehabilitation process.
Jobs
At the end of the "Positive energy building" MS, graduates undertake high-level positions of responsibility in R&D, study and design, project management and site monitoring missions:
Research and development
Development of new techniques and energy systems optimised for the buildings of tomorrow
Definition and development of new materials, Eco-materials and phase change materials
Definition and optimisation of the concepts of Positive Energy buildings
Study and design
Regulatory thermal calculations and thermal dynamic simulation tools
Optimised energy installation sizing
Definition of the building (design/adaptation)
Assistance to project management and architects
Project manager and/or site monitoring
Coordination of the different trades
Definition and validation of adaptations for the rehabilitation of existing buildings
inspection of achievements with regard to regulations
Apply
To be accepted onto the training, you must have:
an Engineering degree accredited by the CTI (5-year degree)
a University degree at Masters M2 level (5-year degree)
an M1 (4-year) or Masters (4-year) level university degree and three years of professional experience
a foreign degree of equivalent level (5-year)
Registration fees vary depending on your status: €6,500 including tax for young graduates and job seekers, €12,500 including tax for professionals, to which an application fee of €60 is added.
This is a French-taught post-master program. To apply you must demonstrate at least a B2 level in French.
Download candidature file
The application deadline is June 14th, 2023.
Application Calendar
| | | | |
| --- | --- | --- | --- |
| | Application Deadline | Admissibility results (Yes, No, Waiting list) | Admission Results for the candidates on the waiting list) |
| Round 1 | March 15th, 2023 | April 15th, 2023* | July 5th, 2023* |
| Round 2 and Final Round | June 14th, 2023 | July 5th, 2023* |   |
Non EU-students are invited to get informed on the conditions to come study in France here and if needed to register on the "Etudes en France platform". You are advised to apply in the 1st round in order to have more time to arrange your international mobility on time.
Incomplete applications will not be taken into consideration. In order to ensure that your application is processed, it is your responsibility to make sure that it is complete and that all required supporting documents are attached in the appropriate format (ZIP and PDF) no later than the deadline.
The €60 application fee is non-refundable for whatever reason (resignation, denial, admission etc.) and is due to complete your application.
* These dates are approximative and non-contractual.
Calendar
The program consists of an academic semester on campus from September 2023 until February 2024, and a 6-month internship in a company or a research centre between February and August 2024.
Contact
More informations about our project?
Program information
Mohammed MOBTIL
Administrative contact person
masteres.specialises@imt-nord-europe.fr