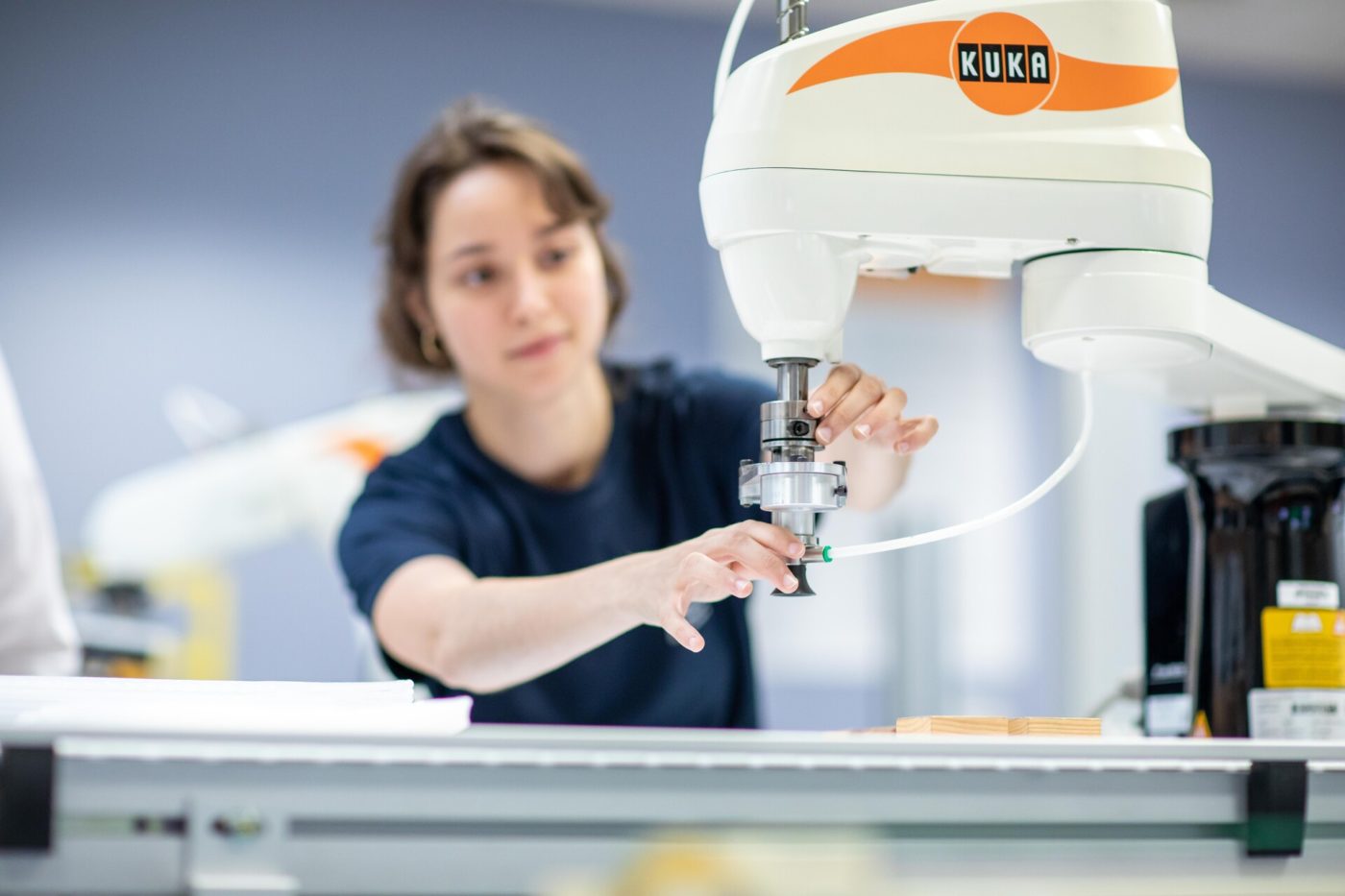 Welcome to Industry 4.0! A new world in which the overall performance of companies is optimised through the design, improvement and installation of integrated systems. The IMT Nord Europe industrial engineering degree prepares you for all this and is accessed through continuing education or as an apprenticeship.
A job factory
The knowledge and skills of an industrial engineer are popular with companies looking to improve the productivity and quality of businesses. There is high demand for them, especially given that the term "industrial" also covers service companies. The scope of professions, sectors and projects is therefore very broad.
Practical training
This is a work-study course with training at IMT Nord Europe and a host company. You will be monitored by a tutor, a college teacher, who ensures there is an ongoing and formalised relationship between the apprentice and their mentor. The latter, an experienced manager in the company organises your work and monitors it. The content of the assignments and the skills assessment established between you and the company are validated by IMT Nord Europe.
Academic training
The industrial engineering course gives you the fundamental concepts in scientific, technological as well as human fields. A company work placement enables you to put all this knowledge into practice but also take responsibility or to work as part of a team. This dual teaching approach is particularly effective because you learn applied skills very quickly. It requires a significant amount of individual work, which cultivates a sense of initiative, autonomy and independence.
The teaching 
Three main parts make up the training to cover the entire scope of the skills necessary for the profession of industrial engineer:
Management: business organisation, project management, business strategy, innovation and creativity, English, etc.
Science and technology: mathematics, resistance of materials, fluid mechanics, thermodynamics, etc.
Technology: electrical engineering, programmable logic controllers, CAD/CAM.
I chose IMT Nord Europe and its InGHenia site in Valenciennes for its reputation and for its work-study programme. In an industry that I am passionate about, I have the opportunity of a work-study program at Renault Douai in the performance and APW department (Alliance Production Way) where I am in charge of the digitisation of the plant, in particular with regard to managing the roll-out of tablets to all heads of units. The challenges of this mission clearly show that the company places real trust in me with important responsibilities. I feel that this professional experience is essential for getting my professional career off to a good start.