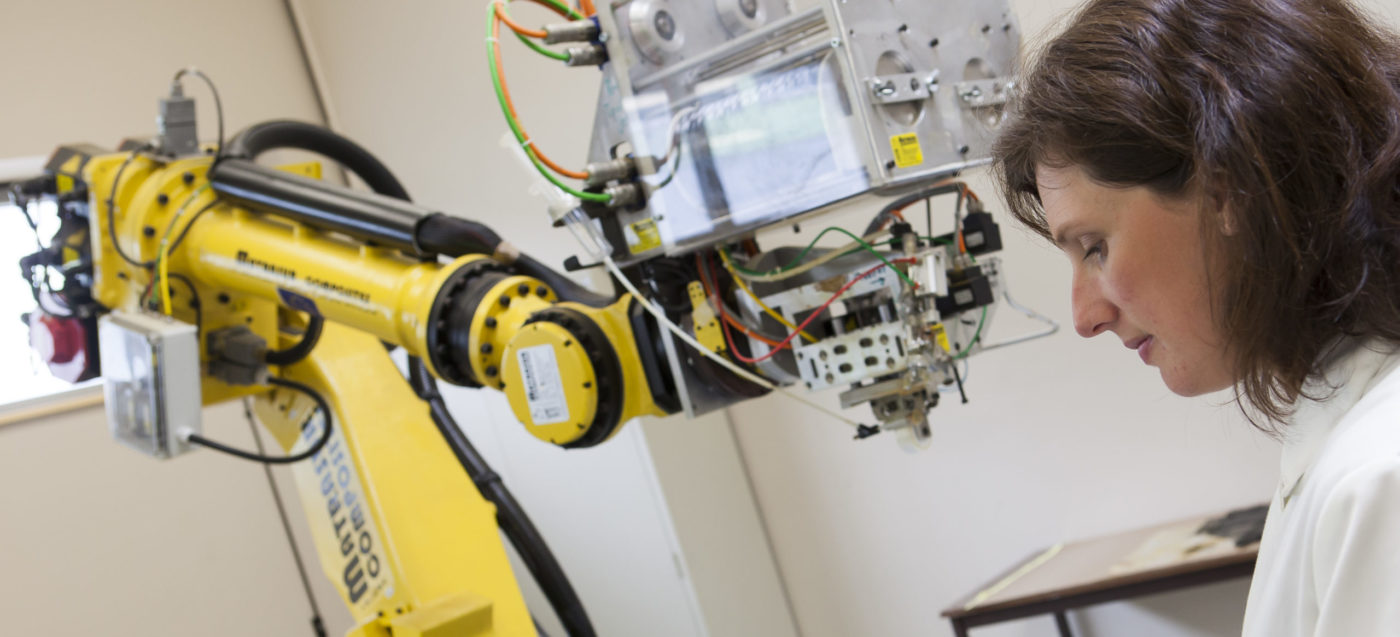 Semester in Composites Materials
IMT Nord Europe has developed a range of programs provided in English.
International students get the opportunity to study semesters totally taught in English.
Admissions
Requirements
To apply to this exchange semester, we require that you hold at least a Bachelor of Science or equivalent (B.Eng., Licence scientifique, etc.)
Besides, you need to have a B2 level in English. And you must provide a document attesting your English language knowledge (TOEIC, TOEFL, IELTS…)
Application Deadline
We advise that you start as early as possible, it may take time to gather all supporting documents necessary to your application.
The application deadline is June 15th, 2021 for next intake in Fall 2021.
Selection Procedure
Step 1: The Admission Team reviews your application documents together with the submitted application form. If your application is selected for further consideration, we will notify you by e-mail and give instructions on the next step to take.
Step 2: You will be interviewed by the International department and the programme coordinator (videoconference).
Step 3: Following the interview process, a feedback will be given to all students. If you are admitted to IMT Nord Europe, congratulations and welcome!
Syllabus
Objectives: Innovative products developed by the industry often use complex multi-material hybrid structures. For each stage of the product life cycle, engineers must have the necessary transversal skills to guide the design projects and the design office teams, while ensuring the processability and the good manufacturing to propose an optimized solution in terms of performances, economy and recyclability.
The first period focuses on the study of different materials, polymers, composites and metals. Their different characteristics and specific properties are presented, so that their corresponding fields of applications can be introduced and fully understood in the next periods. The objective for the students is to be able to justify which materials can be selected according to a foreseen application.
Campus: Douai
Lectures:
The different material groups CES EduPAck tool (Lectures -8h- and applied lectures -4h)
Mechanical characterization methods (Lectures -20h)
Metals (Lectures -20h)
Polymers: thermoplastic and thermosets (Lectures -20h)
Organic matrix composites (Lectures -20h)
Objectives: Polymers and composites processes are described and detailed according to their field of application, costs and cycle times, the materials used and the types of parts produced in terms of size, shapes and expected performances. The process control parameters as well as the possible defects generated during manufacturing are studied, through lectures but also via practical work carried out on industrial scale production units available on the IMT Research Center technological platforms.
Campus: Douai
Lectures:
Thermoplastics manufacturing (Lectures -20h)
Composites manufacturing (Lectures -16h)
Rheology (Lectures -6h and applied lectures -6h)
Lab sessions (5 lab sessions -20h)
Visit of industrial plants (2 visits)
Objectives: During this period, students will acquire basic technical and scientific knowledge on innovative materials to develop a capacity for innovation in line with the expectations of the industry. The advanced polymers and composites discussed are:
bio-based, biodegradable and biomimetic materials
polymers blends & nanocomposites
dielectric, electroactive, conductive and morphing polymers
instrumented composites, hybrid and metamaterial structures
Awareness will also be raised on the use of recycled materials and aspects related to the end of life of plastic materials and the concepts of literature review on subjects of choice in connection with the topic discussed during this period.
Campus: Douai
Lectures:
Advanced polymers & composites –Properties and applications (Lectures and conferences -48h)
Recycling in plasturgy (Lectures and conferences -12h)
Litterature review & lab sessions (applied lectures/lab sessions -24h)
Objectives: The link between the multi-scale structures of composite laminates and their corresponding characteristics and mechanical properties at different length scales (scale of a reinforcing fibre, of an in-plane arrangement unidirectional fibres, and of a stack of unidirectional plies) is established during this period. The scheduled lectures provide an introduction to micromechanical homogenization approaches and simulation of the mechanical behaviour of composite parts, that requires taking into consideration the transition between these different length scales. The main design principles are addressed according to the failure criteria in the framework of the classical laminate theory. The theoretical aspects are complemented by both face-to-face and non-face-to-face practical work conducted in the form of guided projects. These projects are based on the one hand on the finite element method and on the other hand on experimental techniques of non-destructive testing.
Campus: Douai
Lectures:
Composite materials characteristics (Lectures -12h)
Mechanics of composites and sandwich structures (Lectures -12h and Lab Sessions -8h)
Non-destructive techniques for composite materials characterization (Lectures -20h)
Finite element analyses applied to composite mechanics (Lab Sessions -8h)
Case study (Project -20h)
Foreign Languages (French)
2 ECTS
Head teacher
Dr. Mylène Lagardère